Classes are currently offered in person and live streamed
Single In Person Class $35 Single Virtual Class $15
Pre-registration is required for all classes, drop-ins will not be admitted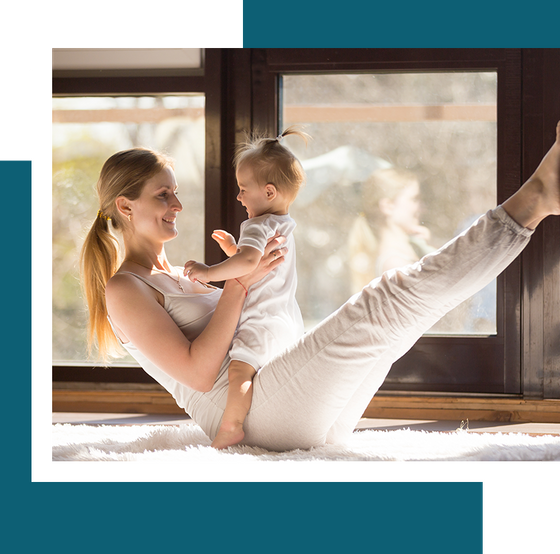 Baby & Me Yoga
An excellent class for busy parents, allowing them to enjoy Yoga, introduce their baby to the practice, and promote bonding. This Yoga class for parents and caregivers is focused on the postpartum body and includes poses that are interactive with baby. Practicing Yoga with your baby will help with baby's development, relieves gas, reflux and colic, and help establish good sleeping habits. This class is ideal for pre-crawlers/non-mobile babies.
FAQ
What if my baby cries?
That is fine and normal! Remember everyone in class has a baby and they will have different needs at different times. If your baby is cries, feed them, comfort them, change them. Don't worry you won't disrupt class.
What do I need to bring?
Please bring a yoga mat, yoga block, and blanket for you, along with a blanket for your baby.
What if my baby gets hungry?
You are welcome to feed them in class or to step into our clinic waiting area for more comfortable seating.
What age range is good for this class?
This class is best for pre-crawlers however if your little one will stay on the mat with you even once they are crawling they are more than welcome to come to class!
Will I get any Yoga in?
Yes, we promise.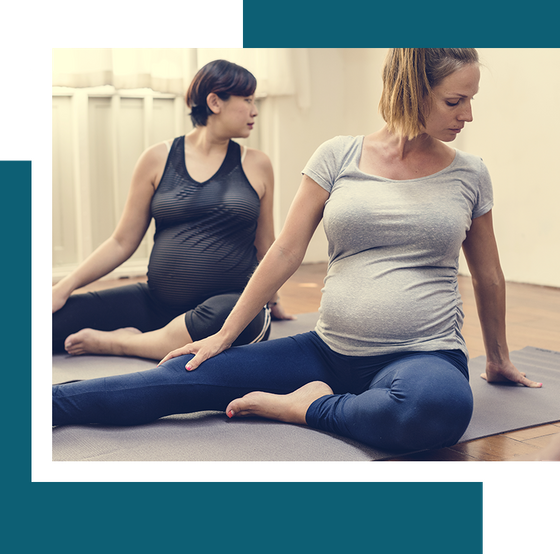 Belly Yoga
A comprehensive Prenatal Yoga class focused on preparing you physically, mentally, and emotionally for process of birth and becoming a parent. This class will increase strength, physical and mental endurance, flexibility, breath and body awareness, while reducing fatigue and improving relaxation. Prenatal Yoga also helps reduce back pain and other common ailments associated with pregnancy such as nausea, tights hips, and heartburn.
For More Information:
Please call Belly Bliss at 303-399-1191 or send us a quick email below for more information about our Classes & Workshops.