Belly Bliss offers specialized chiropractic care for pregnancy, postpartum, newborns, and infants.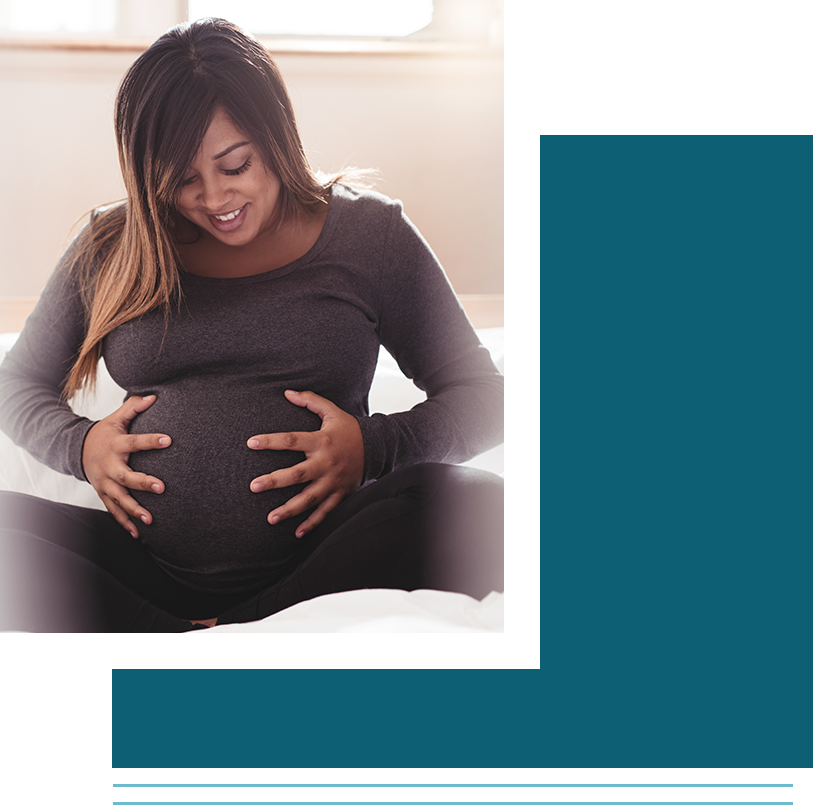 Prenatal Chiropractic
CHIROPRACTIC CARE IS SAFE THROUGHOUT PREGNANCY, FOR BOTH THE PREGNANT PARENT AND BABY.
Early on in pregnancy, the center of gravity begins to shift forward to the front of the pelvis. Although our pelvis is designed for pregnancy and childbirth, the displaced weight still increases stress on the joints and muscles. As the baby grows in size, this weight may increase the curvature of the low back, put additional pressure into the pubic joint, and increase strain on the sacroiliac joints. Any imbalances present in the pelvis prior to pregnancy become greatly exaggerated throughout pregnancy. This can cause new aches and pains, difficulty with daily tasks, or make it harder to exercise or sleep. Our specialized chiropractic treatments restore the imbalances present in your pelvis, helping you to function at 100%.
Chiropractic care during pregnancy not only helps you to stay more comfortable, it can also help to facilitate your birth. Regularly scheduled adjustments during pregnancy have been shown to substantially reduce labor length. First time parents averaged a 24% shorter labor, while those that have already given birth experienced a 39% reduction in the average labor length, compared to controls. Chiropractic adjustments during pregnancy can also help ensure your baby is in optimal fetal position. This reduces the likelihood of posterior, breech, or transverse presentation. Regular chiropractic adjustments can safely continue up until the time of birth.
Postpartum Chiropractic, Core Recovery, and Parenthood
COMPREHENSIVE WELLNESS FOR LIFE'S MOST DRAMATIC PHYSICAL CHANGES
While pregnancy can create unique physical challenges, the first year with an infant is equally challenging. Carrying our babies on the outside is often much harder on our bodies than growing them on the inside. Between the carrying, rocking, feeding, bouncing, lack of sleep, generally poor nutrition (did I drink water today?!), it's no wonder new parent's don't always feel 100%.
After childbirth, bodies don't just snap back. While you may have recovered from the birth itself after just six weeks, what about the year before that? Positioning of the pelvis, movement of the sacrum, overall posture, and more are impacted by pregnancy and birth. Chiropractic care after birth can help to "push the reset button" on your body. Specific adjustments restore balance to these areas, improve mobility and movement, and reduce muscle tension throughout the body.
Dr. Jaimy Voigts is a certified Restore Your Core teacher. Her postpartum visits include evaluation for diastasis recti and core function, along with education on proper feeding positions, proper lifting techniques, and more. Early parenthood doesn't have to be painful. With balance and mobility, you can feel strong, stable, and confident in your body again.
Pediatric Chiropractic
CHIROPRACTIC CARE IS SAFE AND EFFECTIVE FOR EVEN THE SMALLEST OF SPINES
Many parents are not aware of the benefits of chiropractic care for infants and children. Their spines and nervous systems face daily challenges similar to ours. Sometimes the symptoms are obvious: colic, reflux, chronic ear infections. Sometimes they are more subtle, such as poor sleep habits, digestive challenges, or facial asymmetry. Dr. Jaimy specializes in newborn care, successfully treating infants only a few hours old. Through gentle examination and palpation, any challenges to the infant spine and nervous system can be easily identified. She uses a safe, low-force method of adjusting to help resolve these challenges, allowing your child to reach their maximum potential.
Chiropractic For Breech
CHIROPRACTIC CARE IS HIGHLY EFFECTIVE IN ASSISTING BABY ON THEIR JOURNEY TO OPTIMAL FETAL POSITION
While most babies will maneuver themselves into a good position for birth with no assistance, some need a little help getting there. Webster Chiropractic adjustments have been shown to be over 95% effective in removing tension and imbalances in the pelvis, allowing babies to get into the head down position prior to 37 weeks. Webster treatments should begin around 32 weeks to help create space and remove obstacles to ensure baby is well positioned by 37 weeks.
Prenatal chiropractic care can:
Reduce symptoms associated with pregnancy: low back pain, sciatic pain, rib pain, headaches, heartburn and constipation, hormonal and emotional changes
Correct pelvic and spinal misalignments and relieve tension with gentle and effective adjustments
Help ensure that pelvic bones are properly aligned, facilitating a quicker, easier birth
Re-establish the natural position and mobility of the joints
Provide freedom from interference of normal nerve energy, which is vital for the development of a healthy baby
"Dear Dr. Jaimy and Mary Anne, I just wanted to thank you so much for all of your support with my breech baby. I know I started coming to you fairly late at 35 weeks, but I am happy to report that he finally decided to flip at 37 weeks! My OB (Dr. D'Ambrosia at Rocky Mountain OB-GYN) was amazed this morning and said she wants to start referring patients to you. So glad I found you two and that I didn't take the external version route! It felt very good to cancel my c-section this morning."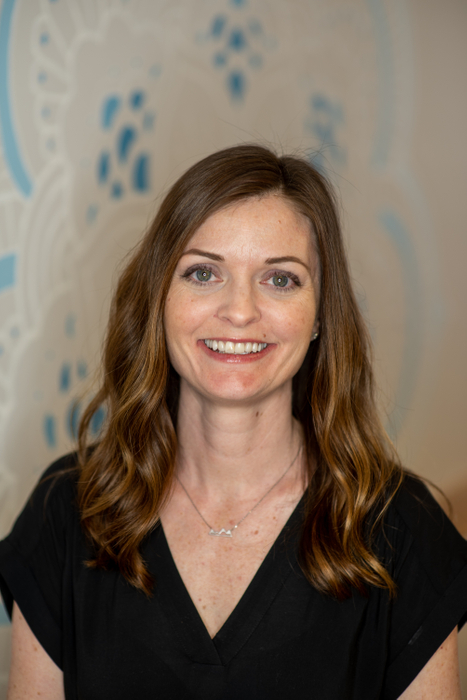 Our Chiropractor
DR. JAIMY VOIGTS
Dr. Jaimy Voigts, D.C. graduated from the National University of Health Sciences in Chicago, IL with a Doctor of Chiropractic degree and a passion for working with the perinatal and pediatric community. She immediately began her post-doctoral studies in prenatal and pediatric chiropractic and has been certified in Webster Technique since 2005. She has dedicated the last 19 years in practice to caring exclusively for pregnant and postpartum patients and their children.
Dr. Voigts chose her specialty to help reduce the common fears and discomforts of pregnancy, allowing expectant parents to enjoy this very special time in their lives. She is dedicated to helping her patients achieve a quality labor and birth and to bringing home a happy, healthy baby. After her own pregnancies and recoveries, Dr. Voigts also became dedicated to helping postpartum patients find balance in their bodies again. Her additional trainings and certifications come through pelvic floor physical therapists, yoga, pilates, and movement teachers, and the industry's top experts in core recovery. She is uniquely qualified to address all the physical challenges of the postpartum period.
While a Midwest native, she loves living in colorful Colorado with her husband and two kids. She enjoys spending her free time with her family and friends, running, snowboarding, reading, and cooking.
For More Information
Please call Belly Bliss at 303-399-1191 or send us a quick email below for more information about Chiropractic Services.